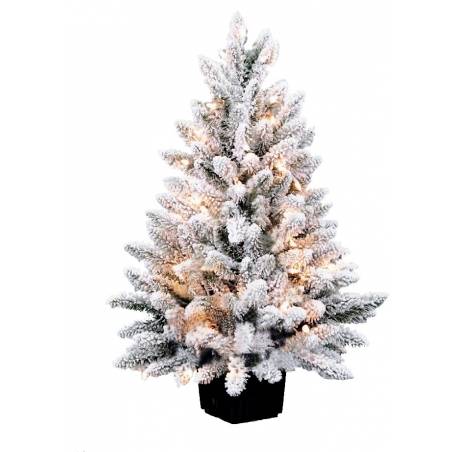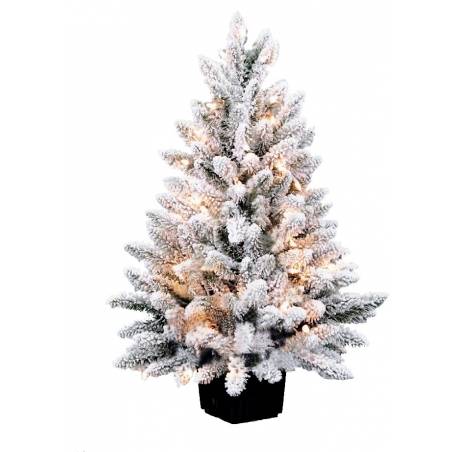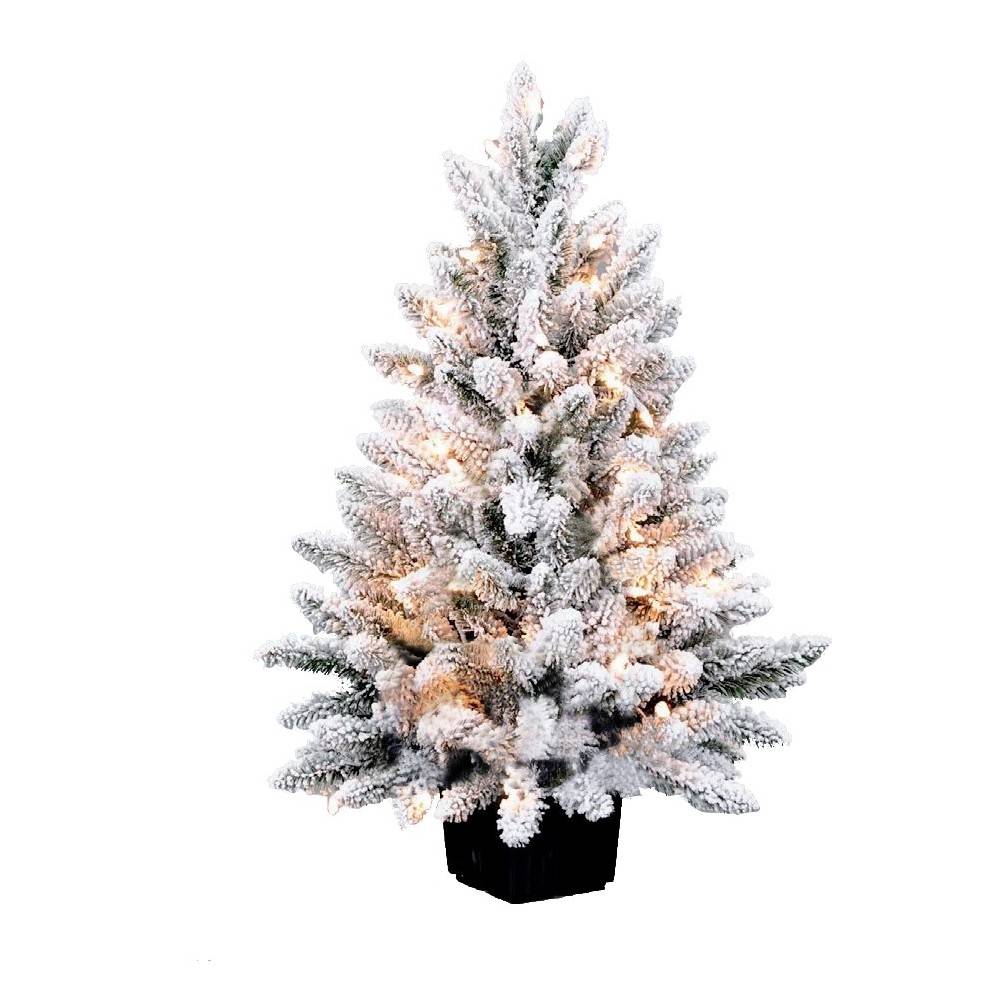  
Potted flocked artificial tree
The potted flocked tree is an artificial Christmas tree with a very competitive price.
A tree bought from us = 1 tree replanted!
Order now and have it delivered on the day of your choice...
delivery to your home.
Notes

The christmastree is in the box and unmounted

Use

Interior

Colour

Green

finish

Superior quality

Material

PVC

Christmastrees

Artificial

Advantages

Very easy to assemble

Remarks

Fire/flame resistant standards (NEN 71-2)
DESCRIPTION
The Dakota PVC tree is a premium artificial Christmas tree with a very competitive price. This artificial Christmas tree's unique characteristic are its strong branches that go all the way down to the floor. This fake tree is made of high quality PVC. Due to its strong branches, you can easily hang as many decorations as you want on your tree.
Rest assured, the Dakota Sapin PVC meets the necessary requirements and safety standards (NEN 71-2, B1), and it does not lose its needles.
Warm white (yellow) and green wire Led lamps.
Easy to assemble thanks to its hinged arms, estimated assembly time +/- 20 min.
Quality?
There are now Christmas trees in all colours, shapes and materials. So, this year, are you more of an artificial or natural tree? Both solutions are advantageous but the artificial tree is particularly suitable in very specific cases. It reduces the risk of fires, it does not cause any allergies, it's strong, its lifespan is five times longer than a natural tree, etc.
Are you tired of throwing a tree in the trash every year? Can't tolerate the smell of the natural tree? An artificial tree would be safer for your commercial space,? Without any further fear or risk, the tradition of the Christmas tree continues thanks to the green artificial tree. Sapins.be offers premium quality green artificial trees. From 120 to 210 cm.
The advantages of the green artificial tree
A Christmas without a tree doesn't make much sense nowadays. Yet sometimes, a natural tree takes a lot of time and energy. Artificial trees are a smart alternative to the Nordmann or spruce tree. The artificial tree looks exactly like the natural one, it's elegant and much more practical.
Make Christmas easier by opting for the artificial tree! Here are its many advantages:
Reusable. The artificial tree remains popular with traders because if you take care of it, it's reusable for a minimum of five years. It's a real long term investment. It doesn't lose its needles and stays intensely green.
Available when you choose. The Christmas season comes around sooner than later. If you want to install your decorations as from December 1st, don't worry, artificial trees are available immediately.
Convenient. Delivered in spare parts, it can be easily stored and taken out of the cupboard at the appropriate time.
It's solid and stable. The artificial green tree stands on its own, it doesn't need an additional tree stand.
Easy to decorate. Bushy but not too much so, just enough to be easily decorated.
Odourless, no allergenic effect.
It doesn't cause any dirt and it's easy to maintain.
Fire safety.
Want to know more about Sapins.be's delivery services and decorating ideas?
Sapins.be has been selling and delivering Christmas tree decorations and trees since 1997. We are at your disposal to help you achieve a Christmas you dream. Our services are flexible and we follow strict quality requirements for our products. Contact us via the online contact form. We will be happy to answer you as soon as possible.
Frequently purchased together

Products from the same category