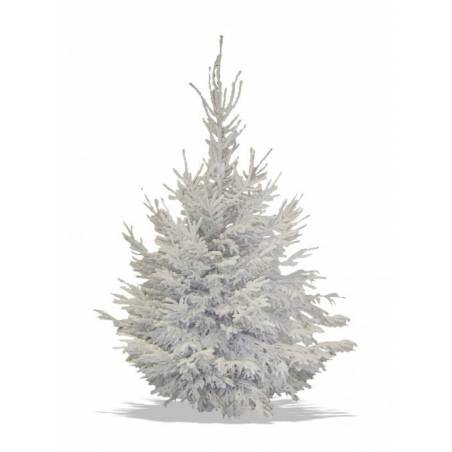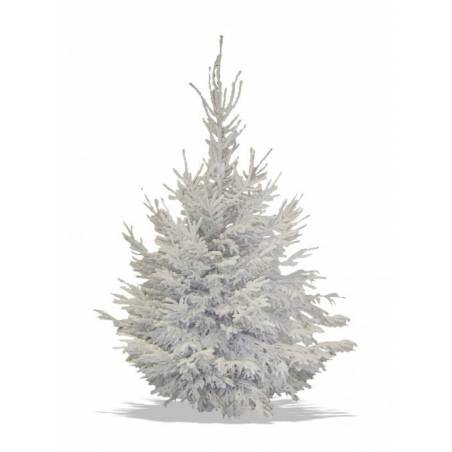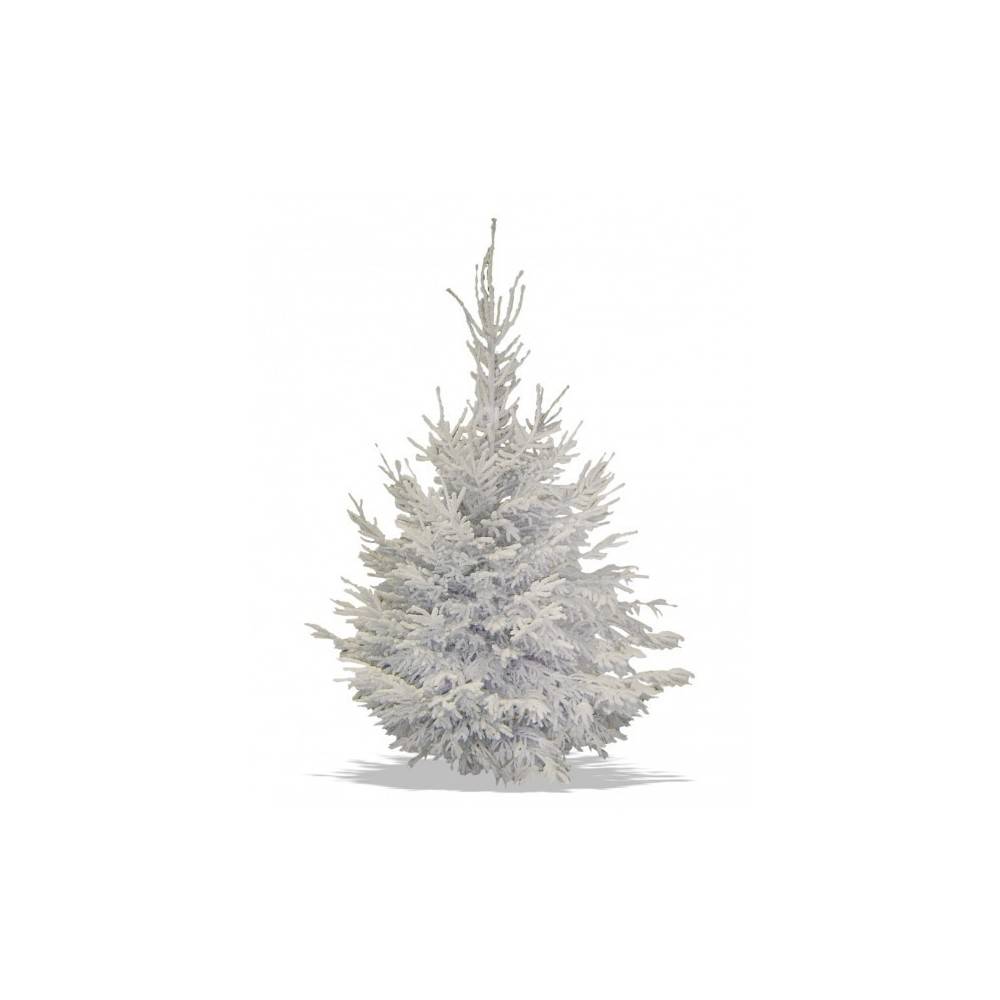  
Flocked Nordmann tree white
The flocked tree is a natural Nordmann tree which is sprayed with a fireproof glue (M1 certificate) based on water and natural white cotton.
Our commitments for your natural Nordmann tree: Ultra-fresh from Belgium with delivery to your home.
A Nordmann tree purchased from us = 1 tree replanted!
Order now and have it delivered whenever you want ...
Delivery

Delivery in Belgium

Use

Inside

Colour

White

finish

Snowed

Christmastrees

Nordmann natural

Advantages

Retardant flame - M1 certificate

Eco-pass

Edered - Monizze - Sodexo
Discover in this section, the advantages and characteristics of the snowy effect on your tree. Besides being the specialist in Christmas trees and Christmas decorations since 1997, Sapins.be is also an expert in Christmas tree flocking for the last ten years. Our company takes care of the customisation of Christmas trees.
THE ADVANTAGES OF WHITE FLOCKING ON YOUR AUTHENTIC NORDMANN TREE
A Christmas tree with a white colour is even more elegant and resistant than other trees. Sapins.be gives a delicate and realistic snowy effect to your tree. Flocking is a specific technique that is perfectly mastered by our company.
The flocking doesn't eliminate any of the assets from the tree:
Resistant needles. They are even more resistant thanks to the glue used for flocking.
Resistant to the heat. This resistance is increased due to the flocking.
Perfectly pyramidal. The tree has a perfect shape. Sapins.be guarantees that the tree is in the best possible shape. We only deliver top-quality trees.
Because it grows slowly, the tree is fluffy.
Easy to decorate thanks to its regular shape.
Ultra-fresh. Our Nordmann trees are cut on the 20th of November at the earliest or are delivered in a pot.
No smell. The Nordmann tree has little odor, which can be useful in some cases. The flocking does not bring any smell.
FLOCKING TECHNIQUES: COTTON WITH SNOWFLAKE EFFECT
Three important things to know about flocking:
Flocking: Flocking means that we apply fake snow on your tree. Flocking is possible for indoor and outdoor trees of all sizes.
The Flock: Cotton is actually pulverised in a powder form called flock. It is very soft and absolutely resistant. Your needles do not come off the tree.
The importance of the form: The flocking will be successful if the tree has a good shape such as 100% of the Nordmann sold by Sapins.be.
LEARN MORE ABOUT OUR SERVICES OR DECO IDEAS
The idea of a colourful tree can beautify your interiors. You have plenty of other options for you tree. If you would like to have more information regarding our services or products, contact us via our online form. If you would like to order something directly, you can also go online! We are available to answer your questions.
Frequently purchased together

Products from the same category