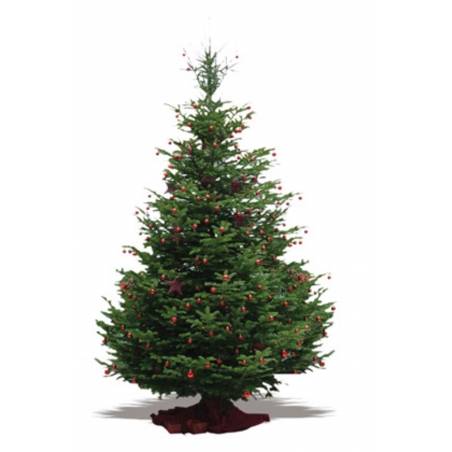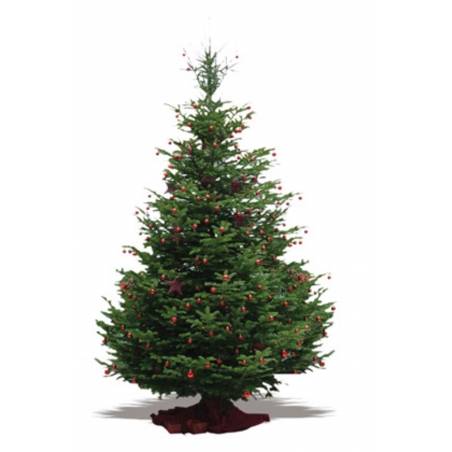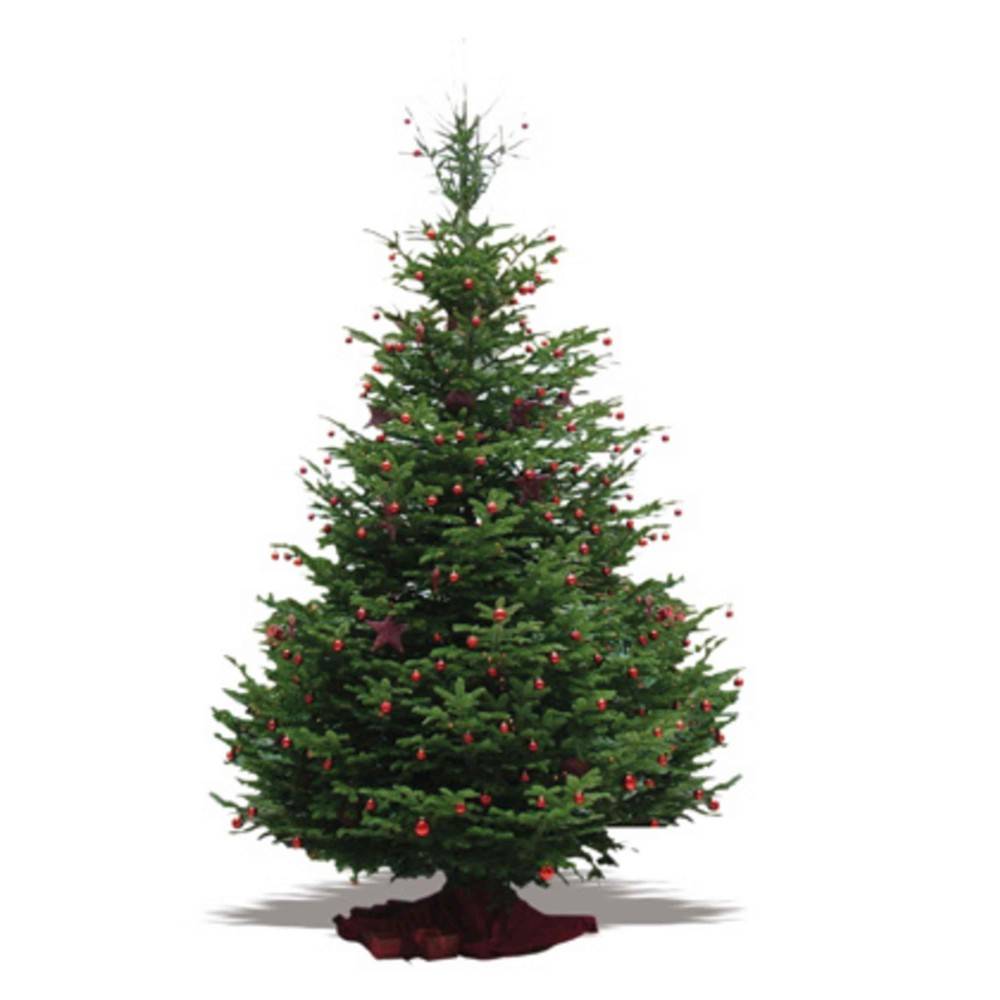  
Large Nordmann Tree
Our commitments for your natural Nordmann tree: Ultra-fresh from Belgium.
A Nordmann tree purchased from us = 1 tree replanted!
Order now and have it delivered whenever you want ...
Size

de 300 à 500cm

Christmastrees

Nordmann natural

Advantages

1st choice Christmas tree

Remarks

Customised quote according to transport - Labour - ...
Sapins.be offers Nordmann trees cut from 300 to 500 cm with a water base or a cross. It is nicknamed the Rolls Royce of the Christmas tree; its needles are resistant and it's for this reason that many Belgian households have replaced their traditional Christmas tree with this newcomer from the Caucasus family. Since 2007, we have been developing the Nordmann culture in Belgium. This sturdy tree forms a magnificent pyramid, shining green.
Why choose the natural cut Nordmann?
It's a noble tree, with a harmonious conical shape with well-marked layers, making it easy to decorate during the end of the year celebrations. But these are not its only assets:
Ultra fresh,

our Christmas trees are not cut until November 20.

Dark green colour,

intense and shiny, with icy reflections for an extraordinary wintery effect.

Supple, soft and resistant needles.

It's the ideal tree to avoid dirt because it keeps its needles, even when dry.

Resistant.

Although it's not recommended to place the tree near a major heating source, the Nordmann tree variety is particularly resistant to heat.

Little odor.

Its discreet scent is optimal for various places or commercial spaces.

Conical shape and regularity of its branches.

It's a beautiful tree that is particularly easy to decorate.

Durable and sturdy.

You can keep your Nordmann tree from December 1 to early January without any problems. Even dried out, the tree keeps an appearance of a living tree.

Bushy. Because its growth is relatively slow, it is a densely lined tree whose branches naturally arrange themselves very harmoniously.
Nordmann and Sapins.be, developing expertise
The Nordmann tree has long been a species monopolised by Denmar. But in recent years, Belgium has also been cultivating this noble Christmas tree. Sapins.be has particularly pushed the development of this culture. This is why our production is predominantly Belgian, almost 100%. For years, we have been working with a trusted producer. We impose irreproachable quality for each tree ordered.
Anecdote: this tree takes its name from the Finnish botanist who discovered it in Georgia in the 19th century: Alexander Von Nordmann.
Want to know more about our services or our decorating ideas?
Specialists in the decoration, marketing and delivery of Christmas trees, Sapins.be is at your disposal for your online orders or if you have any questions. Please do not hesitate to contact us through our online contact form. We will get back to you as soon as possible.
Frequently purchased together

Products from the same category