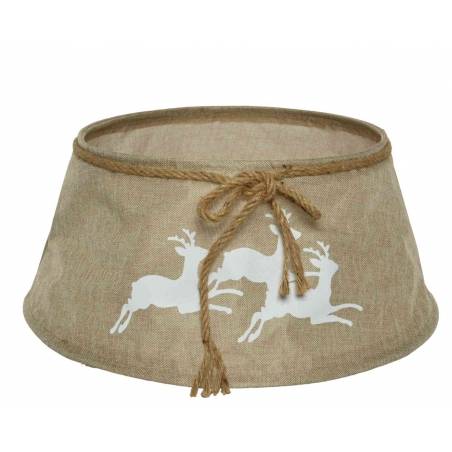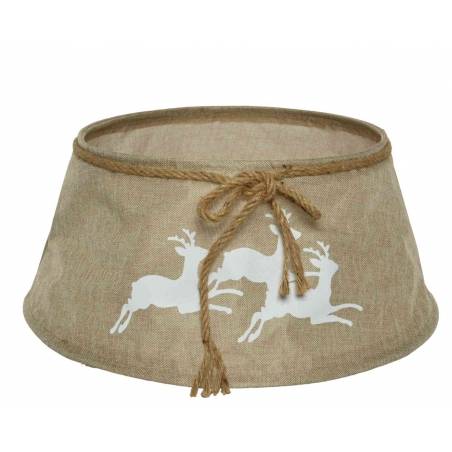  
Burlap Tree Skirt 56cm
Embellish your Christmas tree by dressing it up with a tree skirt.
Colour

Natural pine cone

Pattern

Deer

Diameter

Material

burlap

Height

25cm
NOTHING BETTER THAN A BEAUTIFUL LAYER OF WHITE SNOW
Make your Christmas tree even more beautiful with this tree skirt which dresses it up with its very elegant snowy effect.
With a diameter of 100cm or 150cm, the skirt is positioned all around the tree, giving it a very decorative snowy carpet. White in colour, its snowy appearance brings a poetic aspect to your Christmas decorations and gives it the winter touch of the holiday season.
Easy to put on and take off, the tree skirt embellishes the tree and also protects your floor from falling needles, for easier cleaning after the holidays.
Frequently purchased together

Products from the same category