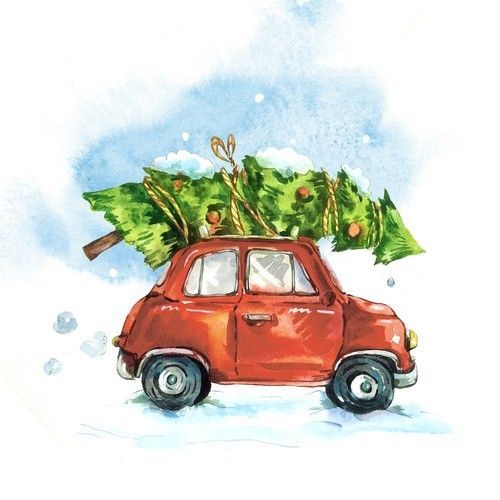 Spruce, Nordmann, natural, flocked, artificial…there are many choices, but you've already made up your mind! The challenge is to get your beautiful tree home and put it up in the best possible conditions. Sapins.be offers several delivery options and can provide you with home decorating services for your Christmas tree.
Sapins.be guarantees exceptional delivery service everywhere in Belgium and Luxembourg. Our expert service is careful and quick. Three delivery methods are available:
Christmas ornament delivery via Bpost
Sapins.be guarantees quick, accurate and clean delivery service. Sapins.be relies on Bpost's experience for the delivery of fragile Christmas decorations and your artificial Christmas tree, up to 30kg. Bpost is a very dependable partner. They come to our warehouse daily to pick up orders ready for delivery everywhere in Belgium and Luxembourg from 25 November through 15 January. Deliveries are made quickly and carefully.
Sapins.be processes your order within 24 hours of purchase. It takes between one and three days to receive your Christmas decorations at home, ready for use. Everything you've been dreaming of to decorate your living-room, your business premises and your natural or artificial Christmas tree will arrive in a single package!
Your Christmas tree delivered by GoFast, a highly-qualified carrier
With nearly 20 years of experience, Sapins.be has developed excellent relationships with its suppliers. In addition to their irreproachable quality, natural Nordmann firs and spruce are delivered with the greatest of care. Based on your needs, GoFast will deliver your tree between 8:00am and 8:00pm. Choose a time of day when you will be available to receive your tree. For a small additional fee, you can also request a specific time for delivery of your Christmas tree.
Order before 3:00pm and get your Christmas tree the following day! GoFast comes to our warehouse every evening and loads their truck with fir trees carefully wrapped in netting for next-day delivery. The driver will put up the tree and clean up after they're done.
Delivery of Christmas trees between three and fifteen feet high
We handle all requests at Sapins.be. If you want grandiose or unusual Christmas decorations, let sapins.be make your dream come true. Sapins.be has a highly-qualified team for the transport, delivery and installation of indoor and outdoor trees three to fifteen metres high. Sapins.be also offers home decorating services for your Christmas tree. Our decorator can come right after the delivery or the next day, to allow the tree time to settle and get accustomed to its new location.
Looking for a super-fresh, natural tree in Belgium or Luxembourg?
Sapins.be has specialized in Christmas tree decorating for decades. Sapins.be also offers a range of delivery services to ensure the quality of its products. Just contact sapins.be if you would like to order a natural Nordmann fir  or a quality spruce Christmas tree online. You can reserve your tree when you want and choose the delivery date. You can order natural trees starting 20 November - Nordmann or spruce – and ornaments and artificial trees now. Sapins.be's trees are known for their perfect cone shape and freshness. They truly are top-quality Christmas trees.